Crooked Letters
The final piece was displayed as part of the Crooked Letters Exhibition, at Kultured Chameleon Art Gallery. Each artist was given a letter to do & give their representation. Mine was clearly, F.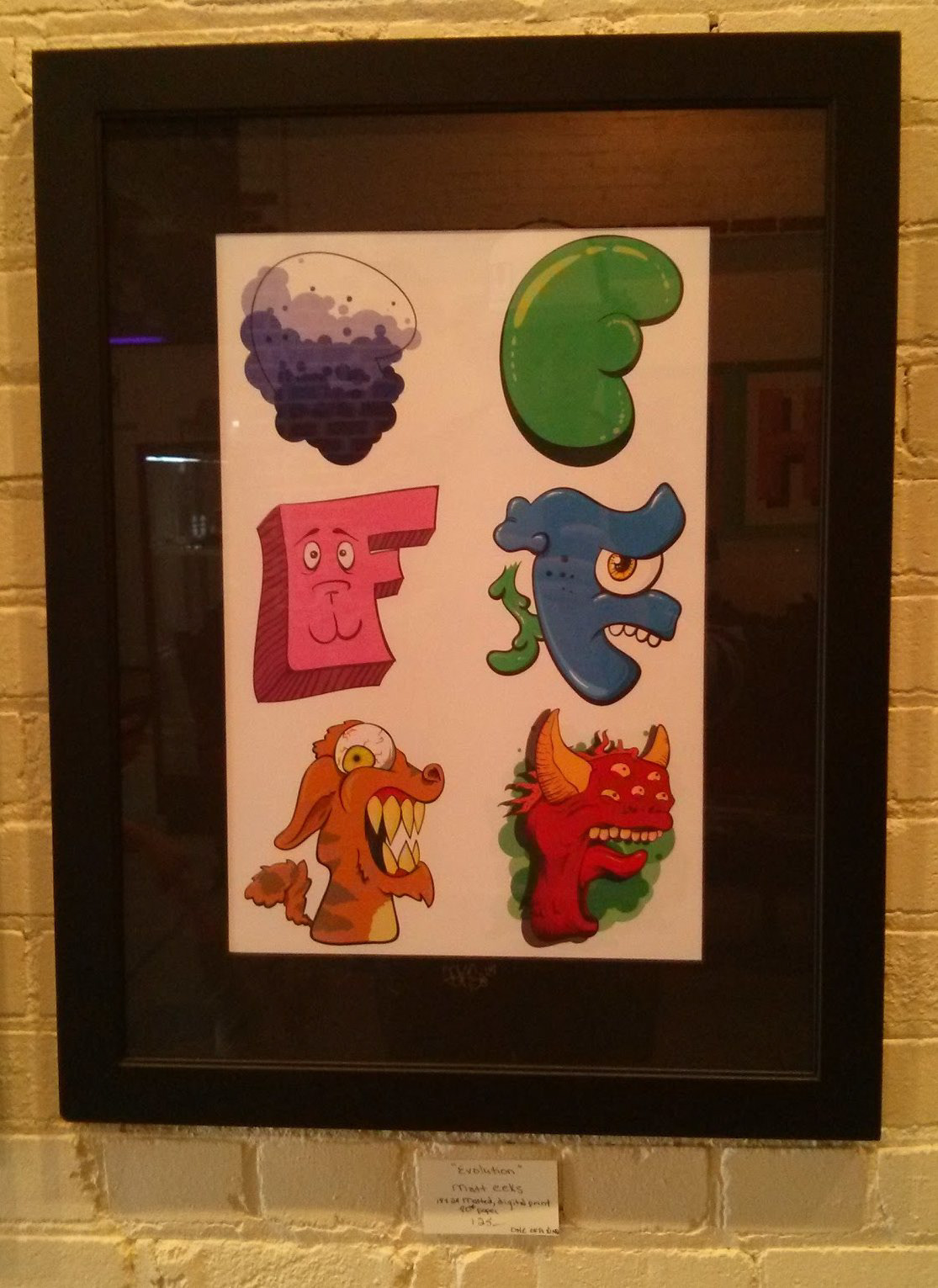 Poorly lit picture of my piece, only one I remembered to take.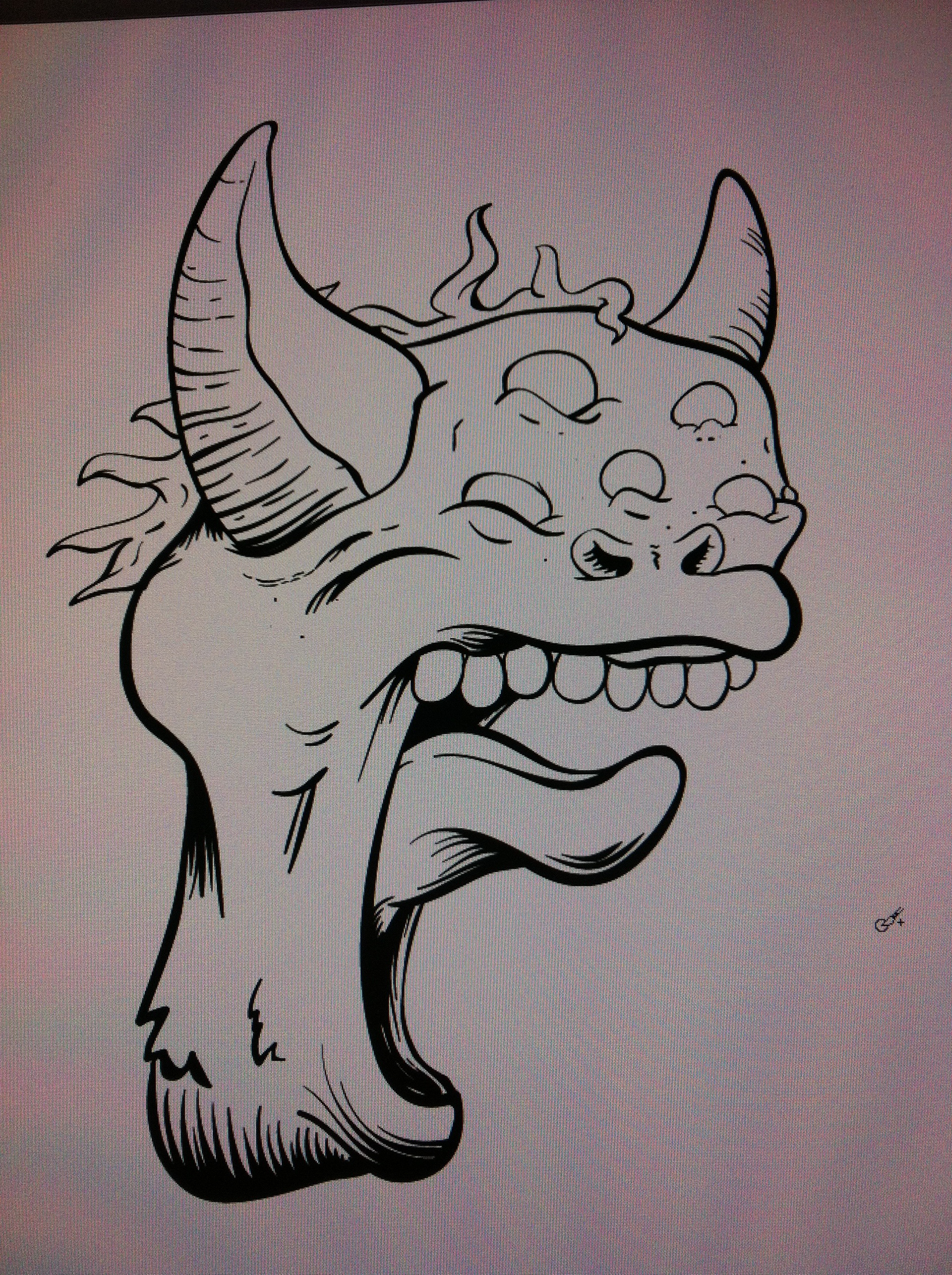 The Evolution in us all leads to the devil within, F it!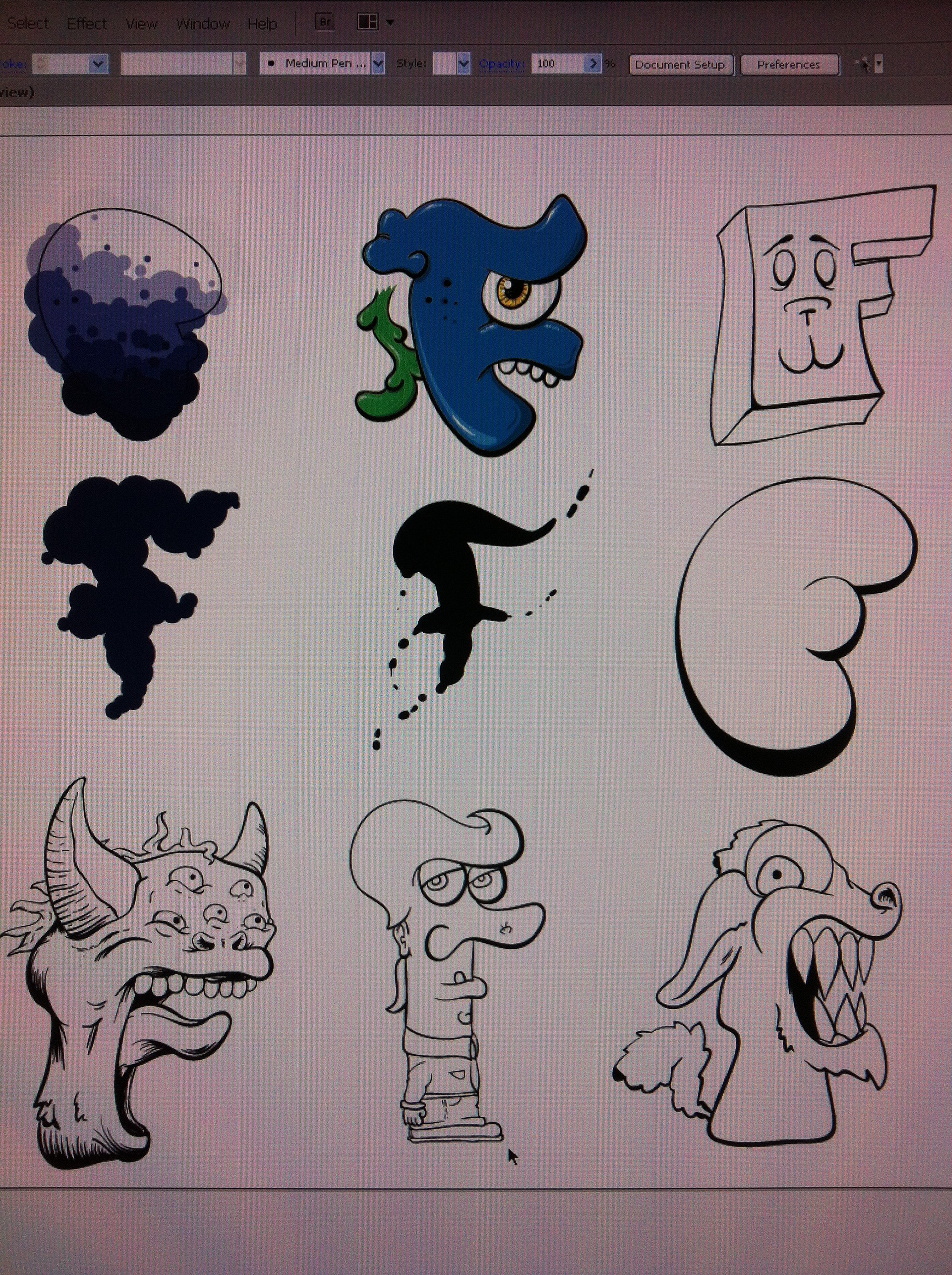 Line work & brain storm, precolor & combination.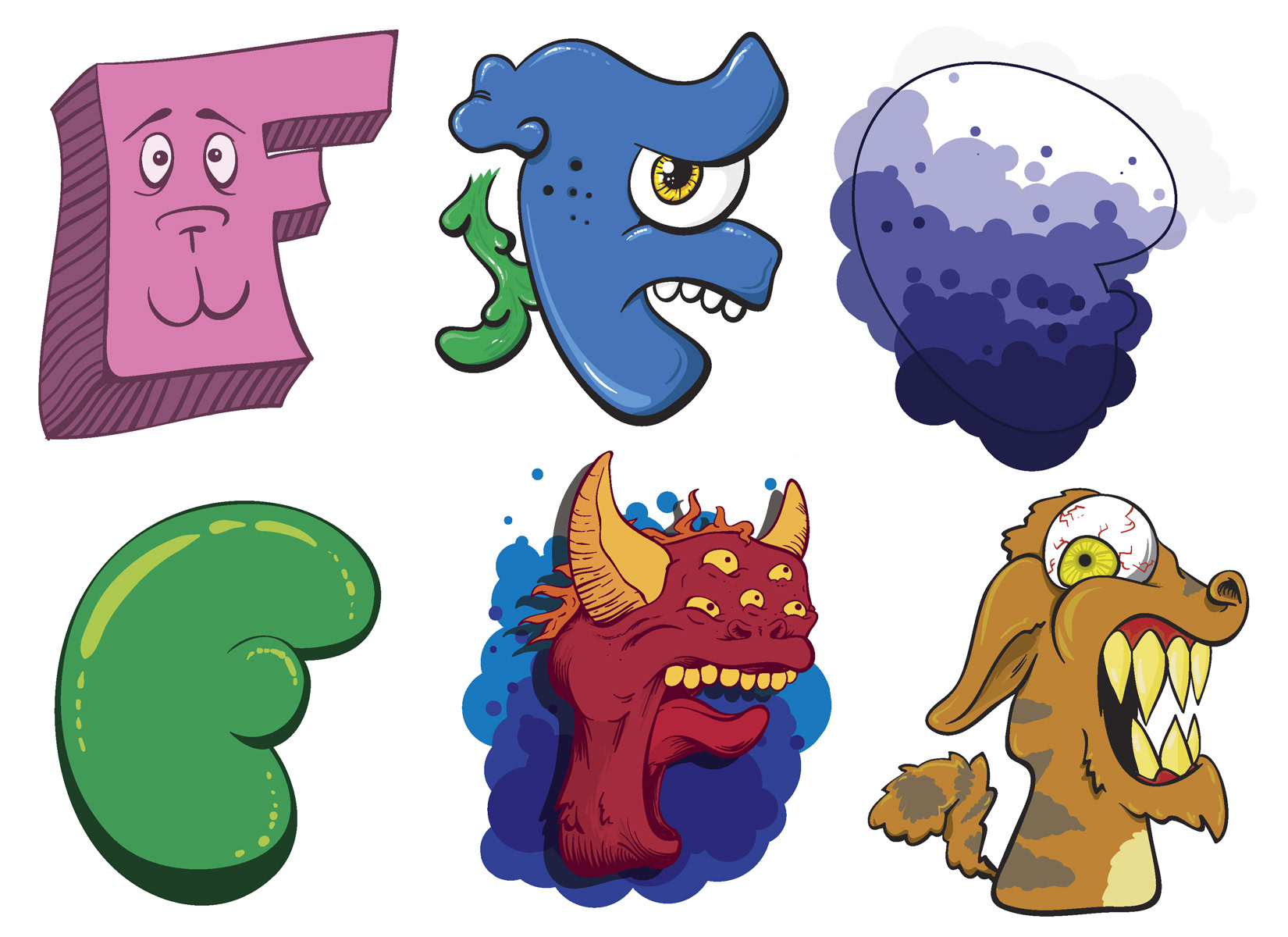 The final pieces chosen, missing a few finer details & out of order.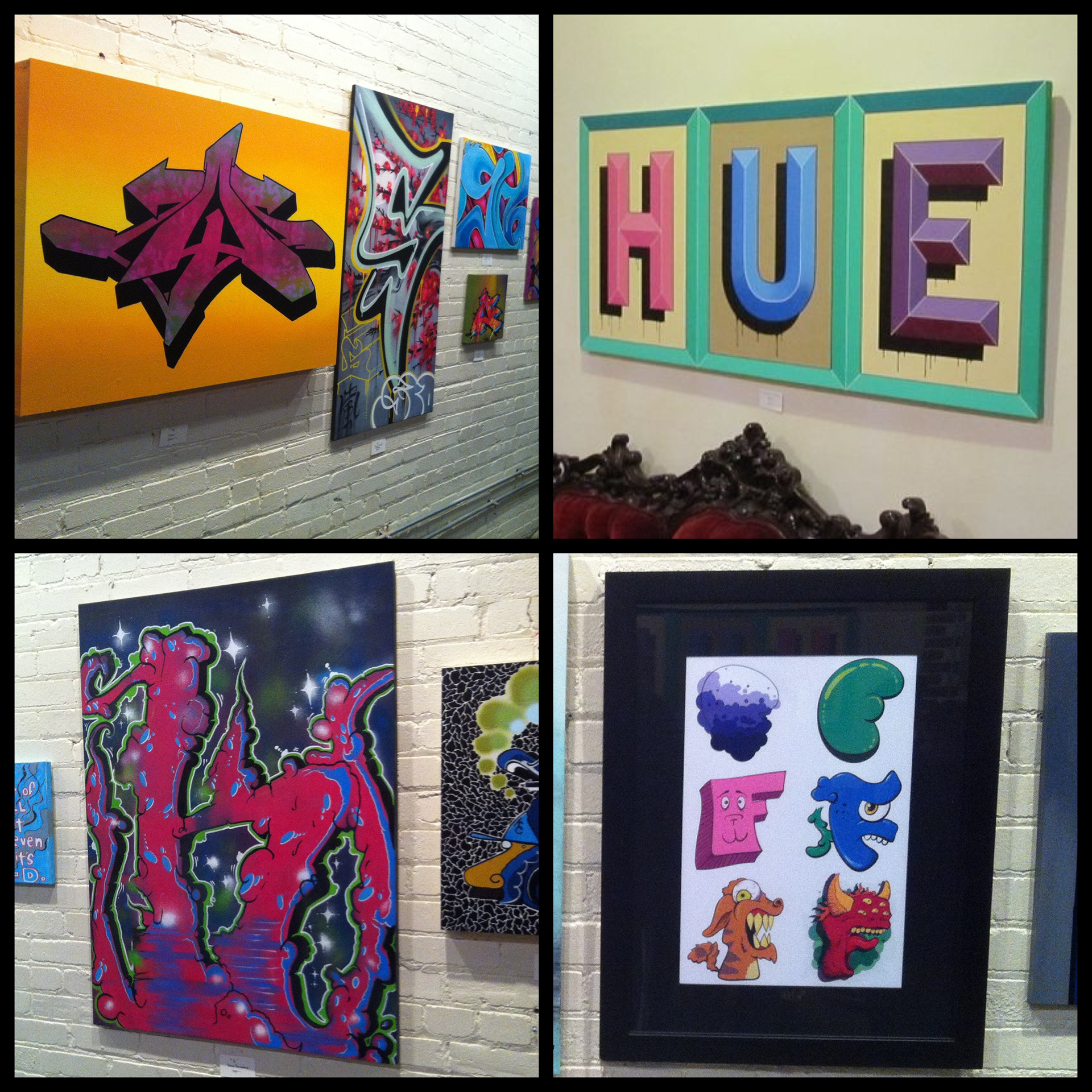 Compilation pic of me & other great pieces in the show.