Red Bull Graffiti Exhibition
Red Bull sponsered Graffiti exhibition.
This was a Graffiti exhibition held at Kultured Chameleon, Red Bull sponsored. Each pair of artists were given one of the new flavors to interpret/design as they please. It was a great event, big crowd all night, awesome response from our piece & plenty of Red Bulls.
I took the left side of the canvas, while my partner took the right. I loved how they came together, he did excellent with the conveyor belt of Red Bulls being filled by the one & only, & possibly fictional, Blueberry Tree!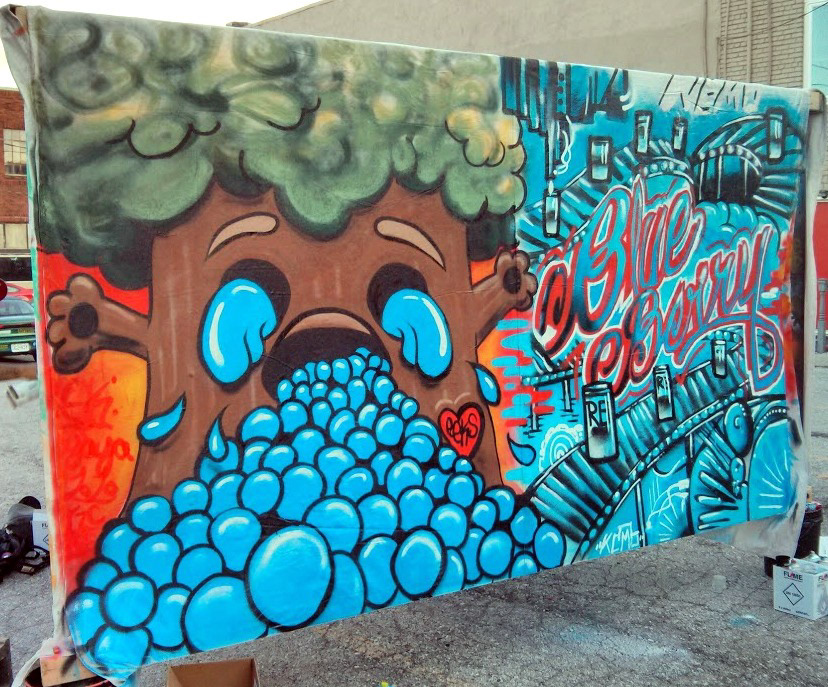 This shot gives a better idea of its size.